Thanksgiving 2008
Cape Cod
We met Dave and Courtney at Cape Cod for Thanksgiving of 2008. Here are a few pictures from that trip.
Sunset not sunrise. Even though Cape Cod is on the Atlantic it hooks around enough that a late fall sunset will fall into the water.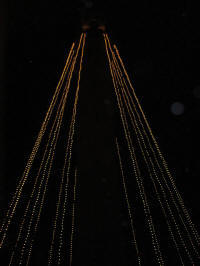 Lighting of the Monument at Provincetown. During the days around the 21st of November they light up the monument in memory of the Pilgrim landing on the 21st.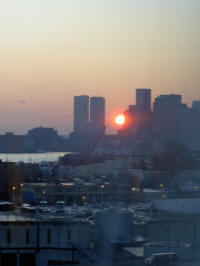 Sunset over Boston. From our hotel room the night before a very early flight home.