Thanksgiving in Colorado 2005
Before we get to Thanksgiving, here are some pictures from our snowmobile trip.
On our trusty machine at about 13000 feet above sea level.
Here we are a little bit lower and below the tree line.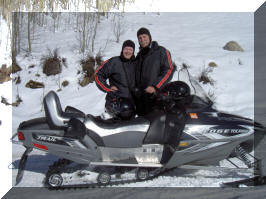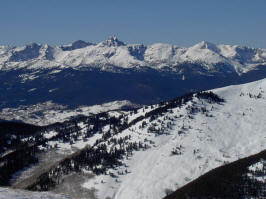 Just part of the 360 degree view and one of many 14,000 ft plus peaks in sight. This one is Holy Cross Peak.
On the trail. The part we enjoyed most was running through the forest.
After spending a few days in the Vail area where these pictures were taken we drove down to Pagosa Springs to spend Thanksgiving with the Pattison clan (minus Jennifer and her brood).
Along the drive down we passed by the headwaters of the famous Rio Grande River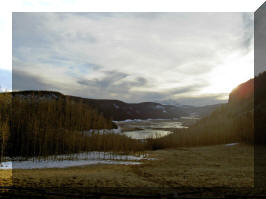 Here are some shots from the days in Pagosa Springs
Sea Stories & other lies
That story made her pull her hair out
Sunset
Who looks like Dad?
Turkey carving is serious
Getting read for the crowd
Feeding time
Great dinner.

Thanks Harry & Susan