The second trip, following the Columbia River
The route in Washington. This time the outbound
is green and the return is blue, so just shoot me.
Clicking on the map (and most pictures) will make
them pop up larger.
The first stop was Cape Disappointment State Park. This was not named by Lewis and Clark but instead, per Google, The
cape was named on April 12, 1788, by British fur trader John Meares who was sailing south from Nootka Island, Canada in
search of trade. After a storm, he turned his ship around just north of the Cape and therefore just missed the discovery of
the Columbia River.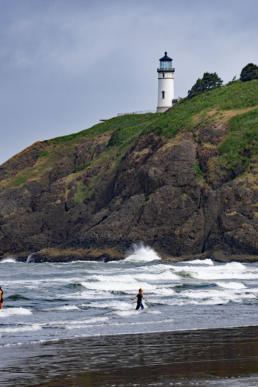 The mouth of the Columbia river.
The lighthouse on the bluff is the
Cape Disappointment Light. On
the right is a ship entering the
river of a a foggy, overcast day.
Our camp spot at Cape
Disappointment State Park and the
North Head Lighthouse, at the
north end of the park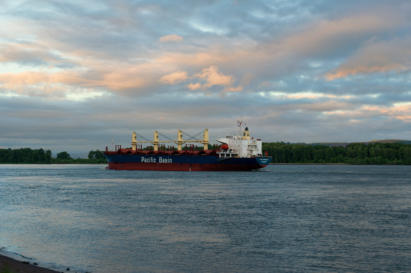 About 50 miles up the river we stopped at a
small County Park where we were as close
to the river as we could get. This is some of
the river traffic we saw
On the Oregon side and about 150 miles from the mouth, we were
in Memaloose State Park which is sandwiched between I-5 and
the Union Pacific Railroad tracks so not the world's quietest
campground but I enjoyed watching the trains and sitting in the
shade with a good book.
Roughly 300 miles from the mouth of the river the Snake River joins the Columbia. This is
Hood Park, a Corp of Engineers park on the Snake about a mile above the confluence.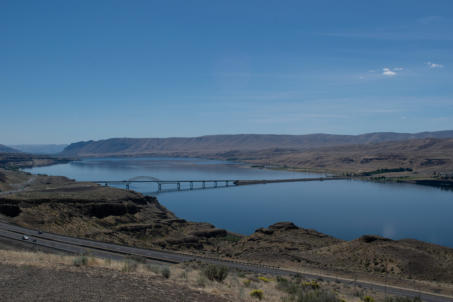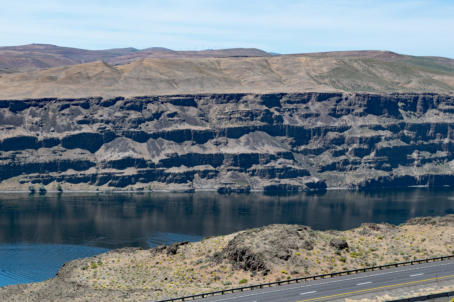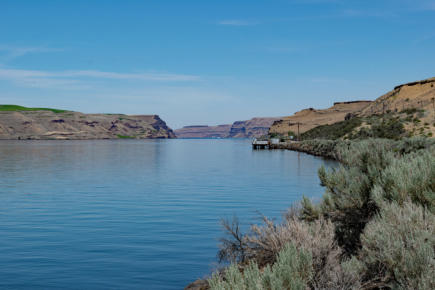 A little bit before the Columbia meets
the Snake river, and now completely in
Washington, it passes through this
relatively narrow gap. You can see we
are starting to get into the dry part of
Washington
Another 90 or so miles up the Columbia brings us to this place where I-90 crosses the
river. We are now in the really dry part of the State. I assume the layers that appear in the
right hand picture are different lava flows from the long ago volcanic age.