More Italian Photos
Page three
Rome by Moped!!
Monte San Biagio was the home of one of our favorite restaurants.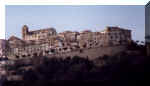 The main street wasn't very wide, but it sufficed!!
Seen here are Bryan and Gail's mom, Lucille Groetsema.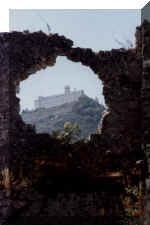 Monte Cassino, the site of a major battle in WWII, was one of our favorite places to take guests.
Sperlonga, another town with narrow "streets" was another favorite stop for us.
In northern Italy we enjoyed visits to Siena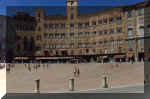 On the east coast we enjoyed Vieste. A nice beach (not pictured-this is a family page), blue water, blue skies, and white buildings.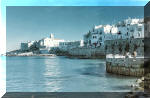 Back to: page one page two home